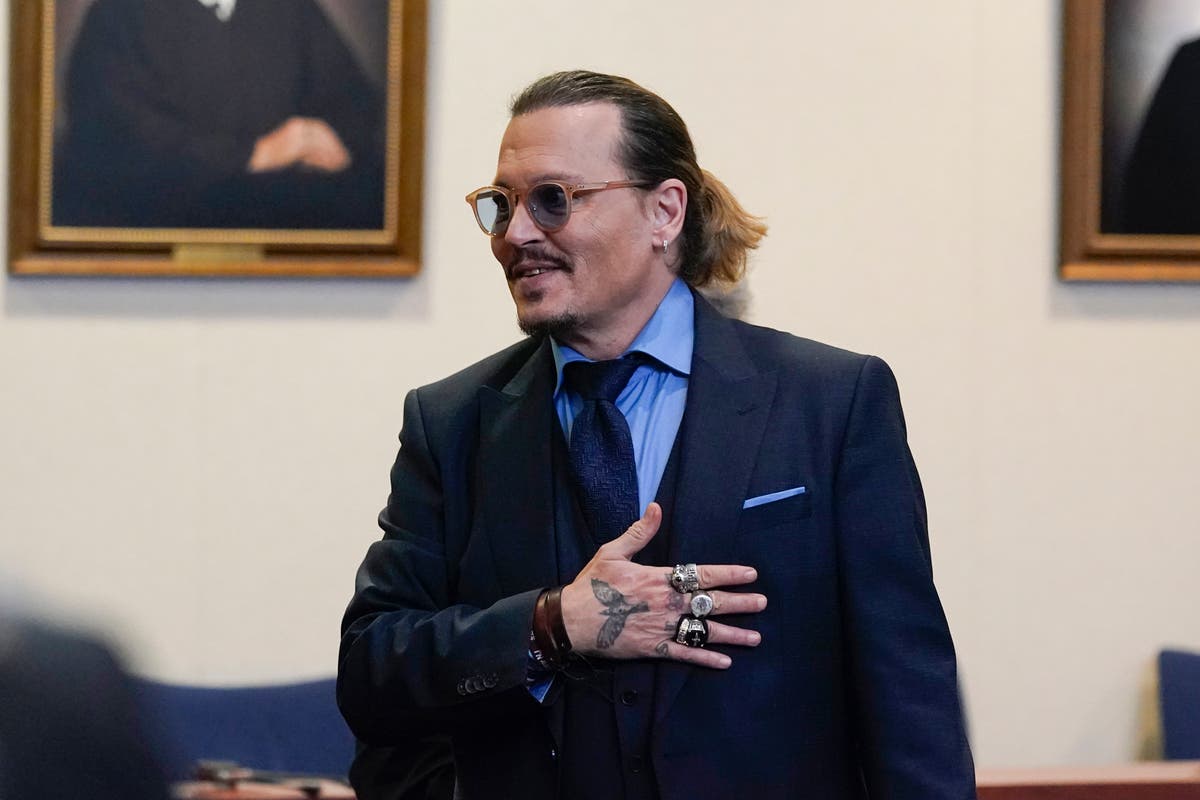 Johnny Depp's lawyers appeared on Good morning America after winning the defamation lawsuit against his ex-wife Amber Heard.
Host George Stephanopoulos asked if Mr. Depp would waive the $8.35 million in damages if Ms. Heard withdrew her appeal. Attorney Ben Chew said the case was never about money for Mr. Depp, but he couldn't reveal much more because of attorney-client privilege.
Mr Stephanopoulos noted that Ms Heard's lawyers have said they are appealing the verdict and that she does not have the money to pay the verdict.
"You have said it was not the intention to impoverish Ms Heard – is it possible we could see a settlement where she waives the appeal in exchange for waving Mr Depp monetary damages?" the host asked the lawyers.
Mr Chew said he was unable to talk about his private conversations with Mr Depp, but noted that the actor testified, and the lawyers said in their closing statements that "this was never about money for Mr Depp".
"This was about restoring his reputation and he has done that," said Mr Chew.
"So you're not disclosing any privileges, but it sounds like that's something that could be on the table, but it's up to Mrs. Heard?" asked Mr. Stephanopoulos.
"We have to be careful what we say, but this was about Mr. Depp's reputation, that's what mattered to him," Chew said.
The lawyers said Mr Depp was "over the moon" when told of the verdict.
"It was like the weight of the world had been lifted off his shoulders and I feel like after six years he has finally got his life back," said Mr Chew.
A jury ruled on June 1, awarding Mr. Depp $10 million in damages and $5 million in punitive damages following Ms. Heard's 2018 opinion The Washington Post, in which she claimed to be a victim of domestic violence.
The trial began on Monday, April 11 in Fairfax, Virginia following Mr. Depp's March 2019 lawsuit. Depp alleged that Ms. Heard defamed him in the op-ed titled "I Speak Up Against Sexual Assault – And Dealed With The wrath of our culture. That has to change".
Ms Heard wrote that "Like many women, I had been harassed and sexually abused by the time I was college age. But I kept quiet – I didn't expect filing complaints to bring justice. And I didn't see myself as a victim." ".
"Two years ago I became a public figure representing domestic violence, and I felt the full force of our culture's anger at women who speak out," she added at the time.
While Mr Depp was not named in the piece, his legal team argued that it contained a "clear implication that Mr Depp is a domestic abuser", which they said was "categorically and demonstrably false".
Depp was awarded a total of $10.35 million in damages because Virginia state law limits punitive damages to $350,000. Ms. Heard was awarded $2 million in damages over comments from Mr. Depp's previous attorney.