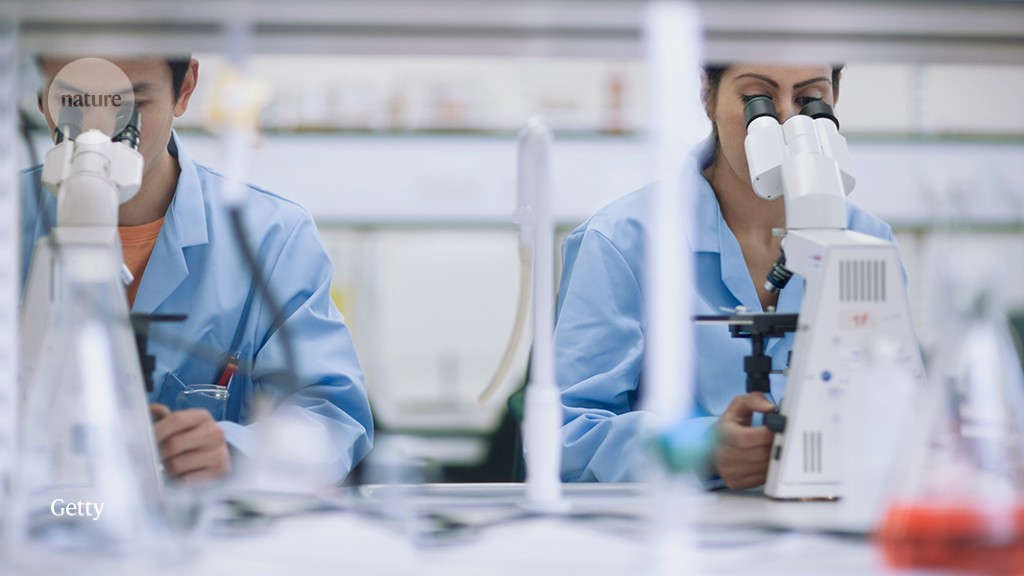 Most biomedical and health researchers who agree to share the data behind journal articles do not respond to access requests or hand over the data when asked, a study reports1†
Livia Puljak, who studies evidence-based medicine at the Catholic University of Croatia in Zagreb, and her colleagues analyzed 3,556 biomedical and health science papers published by 282 BMC journals in one month. (BMC is part of Springer Nature, the publisher of Nature† Nature's news team is editorially independent of the publisher.)
The team identified 381 articles with links to data stored in online repositories and an additional 1,792 articles for which the authors stated in statements that their datasets would be available upon reasonable request. The remaining studies indicated that their data was in the published manuscript and its supplements, or did not generate data, so sharing was not applicable.
But of the 1,792 manuscripts whose authors indicated they were willing to share their data, more than 90% of the corresponding authors refused or did not respond to requests for raw data (see 'Data Sharing Behavior'). Only 14%, or 254, of the authors approached responded to email requests for data, and only 6.7%, or 120 authors, actually submitted the data in a usable format. The research is published in the Journal of Clinical Epidemiology on May 29.
Puljak was "stunned" that so few researchers actually shared their data. "There's a gap between what people say and what people do," she says. "It is only when we ask for the data that we see their attitude towards data sharing."
"It's quite discouraging that [researchers] are not coming forward with the data," said Rebecca Li, executive director of the nonprofit global data sharing platform Vivli, based in Cambridge, Massachusetts.
Statements about data availability are of little value because many of the data sets are never actually made accessible, said Valentin Danchev, a sociologist at the University of Essex in Colchester.
Puljak's results are consistent with a study Danchev led, which found that little data was shared by authors of articles in leading medical journals stating that all clinical trials must share data.2†
Persistent barriers
Researchers who refused to provide data in Puljak's study gave several reasons. Some had not received informed consent or ethical approval to share data; others had abandoned the project, misplaced data, or mentioned language barriers in translating qualitative data from interviews.
Aidan Tan, a pediatrician and researcher in evidence-based medicine at the University of Sydney in Australia, says the study shows that persistent barriers keep researchers from sharing their data. Its own clinical trial leaders have raised concerns about data privacy, participant confidentiality, and misuse of data in misleading secondary analyzes3† Researchers may also want to publish more original research first, or fear being scored.
Past research suggests that some areas, such as ecology, embrace data sharing more than others. But multiple analyzes of clinical trials of COVID-19 — including some by Li4†5 and Tan6 — have reported that about half to 80% of researchers are unwilling or unwilling to share data freely.
"It is worrying," Tan says, "that data sharing does not appear to have improved at all during the COVID-19 pandemic, despite the high-profile calls for data sharing" from funding organizations such as Wellcom in London, the US National Institutes of Health and the World Health Organization.
To take care of the problem
Li suspects that many researchers don't fully understand what data sharing actually means: that data underlying manuscripts "should be ready, formatted, and available to those who request it," she says.
To encourage researchers to prepare their data, Li says, journals could make data sharing more prescriptive. They can require authors to specify where they will share raw data, who can access it, when and how.
Financiers can also raise the bar for data sharing. The US National Institutes of Health, in an effort to curb wasteful, non-reproducible research, will soon require grant applicants to include a data management and sharing plan in their applications. Ultimately, they will have to share data publicly.
"The power to advance data sharing lies with those who have currency with researchers to change the culture," says Li.