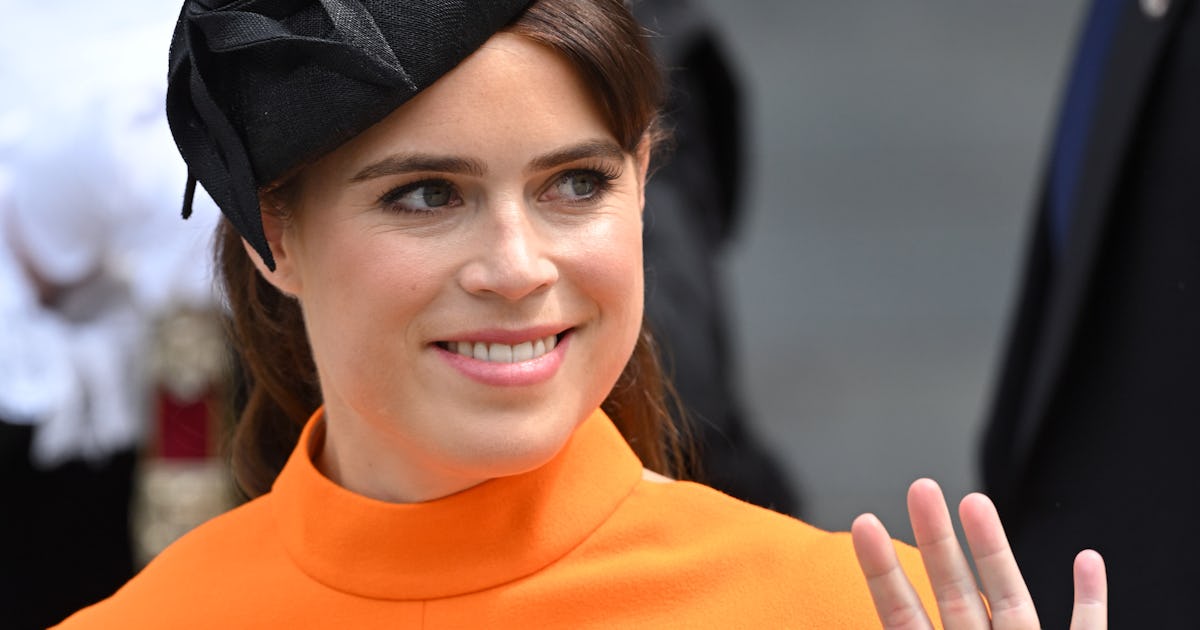 After a brisk four months of festivities to celebrate Queen Elizabeth II's 70th reign, many in the past have long been ready to bury the Platinum Jubilee. Princess Eugenie, on the other hand, seems to want to keep it top of mind forever. While attending the National Service of Thanksgiving at St. Paul's Cathedral last weekend, the 32-year-old royal quietly debuted a new tattoo in the form of a small black circle. That may sound plain enough, but when it comes to the way members of the monarchy present themselves, a closer look often reveals more Easter eggs than you'd find on a Taylor Swift album. (For example, that same weekend, Little Prince Louis donned the sailor suit his father, Prince William, wore to his anniversary when he was two, and Kate Middleton dug up the earrings the late Princess Diana wore to the Met Gala in 1996.) So though Eugenie hasn't confirmed anything yet, we suspect Hollywood Life is right in claiming the shape is a tribute to her grandmother, the Queen.
Circles, of course, represent eternity, and it really feels like the 96-year-old monarch has been on the throne since the dawn of time. But for the royals, there's more to it: the Sovereign's Orb has been a staple of royal regalia since the 1660s. A golden orb encrusted with precious stones and pearls, it represents "Christ's reign over the world", serving as a reminder that the sovereign is the representative of god on earth. (Or at least claims to be!) Gawker argues that the circle could also be a nod to the mandorla, a circular shape that surrounds Jesus in medieval paintings. It's more almond shaped, but the official Platinum Jubilee decal is definitely circle shaped.
The only other living British royal known to have a tattoo is Lady Amelia Windsor, a model who isn't even in the top 30 in line for the throne. Eugenie's cousin Zara Tindall has suggested there is no strict royal rule against tattoos. So maybe the other person just didn't show them to the public. If the queen is hiding one, we bet it's shaped like a horse.