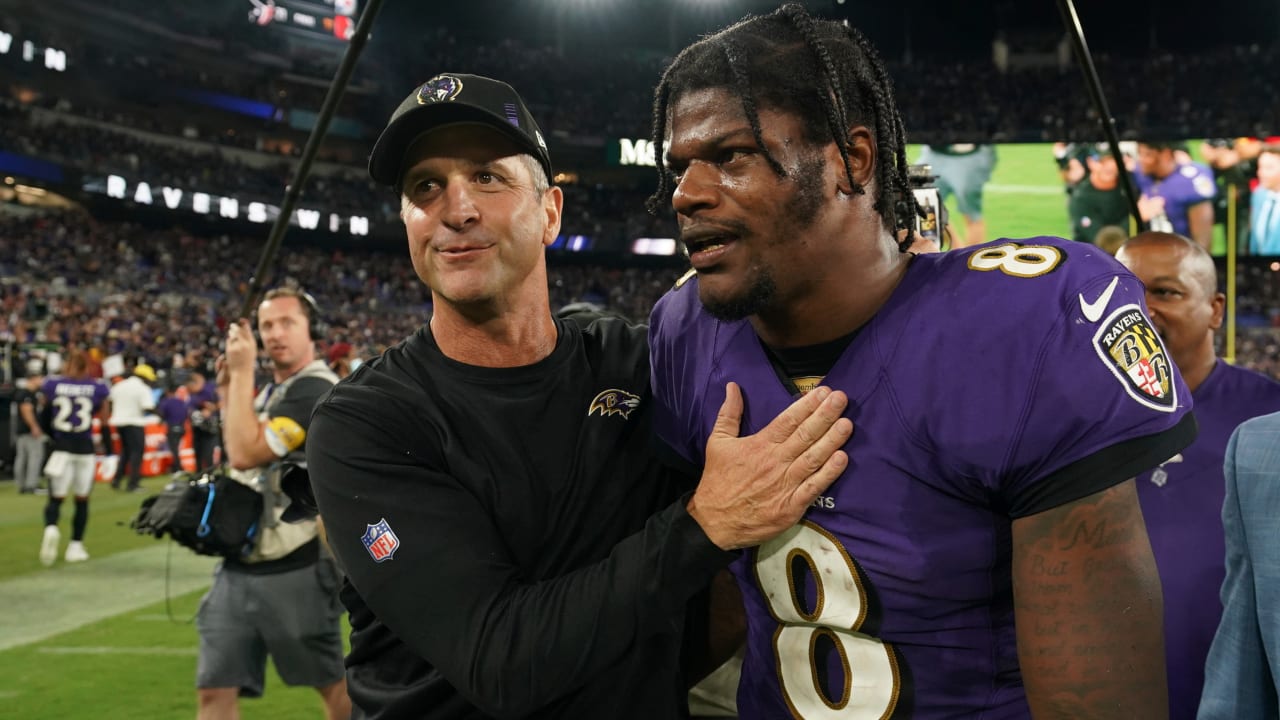 There has been a lot of fuss about the fact that Lamar Jackson, like several NFL quarterbacks, was absent from organized team activities.
However, Baltimore Ravens head coach John Harbaugh is relatively unconcerned and is confident that Jackson will be there when he has to be at the mandatory mini camp.
"I expect he will be here at the mandatory mini camp," Harbaugh told reporters amid OTAs on Wednesday. "I know he works hard. Lamar Jackson is a hard worker so I'm not worried about how hard he works. I really expect him to come back in great shape, that's what he's talking about. I'm sure he's throwing I'm sure he'll do well."
Jackson is entering the final season of his current contract, and with hopes of an extension, the scrutiny and limelight has intensified amid the absence of the former AP NFL Most Valuable Player.
Jackson, who joined other QBs such as Aaron Rodgers and Tom Brady not attending their teams' OTAs, responded to some criticism of his absence on May 27, also saying "I'll be there" but didn't specify exactly when .
The Ravens' mandatory mini-camp begins on June 14 and runs through June 16. If Jackson is then absent, he will be fined by the team and perhaps some legitimate concern as to why he is not present.
Until then, however, Harbaugh is confident that his QB from the past four seasons is handling matters outside the squad.
When Jackson returns, he will begin to get used to a wide receiver corps minus his former WR1, Marquise Brown, who was traded to the Arizona Cardinals. He will also begin to get used to a new offensive line with first-round center Tyler Linderbaum and veteran free-agent signings Morgan Moses and Ja'Wuan James.
"It moves really well," Harbaugh said of James, who is recovering from an Achilles tendon that led to his release from the Denver Broncos. "He looks good, he's in great shape. I feel great about him."
Moses, who played with the Jets in 2021, also impressed Harbaugh.
"He's doing really well, so I'd say those two experienced tackles are important additions," Harbaugh said.
There's reason for optimism without Jackson at OTAs, and there's optimism from Harbaugh that Jackson will be there when he needs to be and get to work right away.
"When he gets back here, we'll continue with Lamar," Harbaugh said. "Right now we are playing with the guys we have. When he comes here, he goes with everyone and we work with Lamar."