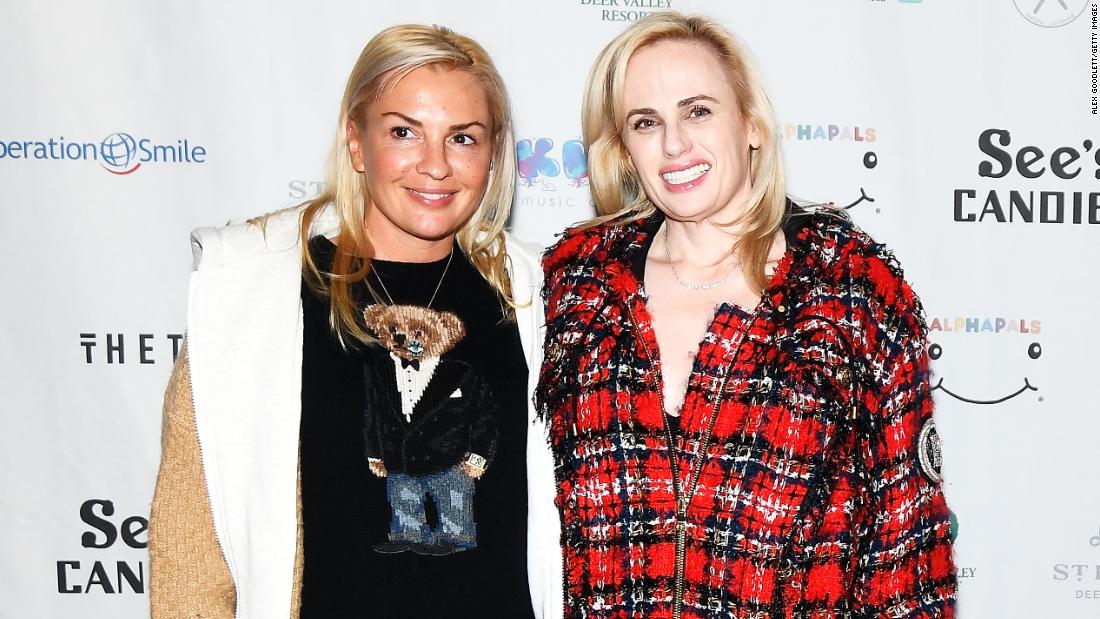 In a new column published Monday, Sydney Morning Herald journalist Andrew Hornery says he wasn't trying to "take out" the star, but understands why his email with a deadline for commenting on Wilson's new partner "could feel like a threat." being seen".
The original story, published Saturday, sparked outrage on social media, as did a follow-up article by the newspaper's editor, who defended the columnist and denied that the newspaper had "beat Wilson."
In Saturday's story, Hornery said he approached Wilson's representatives Thursday morning with a request for comment on the actor's new relationship with LA casual wear designer Romana Agruma. He said he gave them "two days to comment."
"Big mistake," Hornery wrote in the Private Sydney column on Saturday. "Wilson chose to oversee the story" (gazump is British-Australian slang that suggests one person has unfairly outbid or defeated the other).
He referenced an image Wilson posted to Instagram Friday morning showing herself and Agruma saying, "I thought I was looking for a Disney Prince…but maybe what I really needed all along was a Disney Princess #loveislove."
The post received thousands of congratulations, but Hornery's column on Saturday suggested he wasn't happy with the actor's post.
"Considering how bitterly Wilson had complained about journalistic standards when she successfully sued Women's Day for defamation, her choice to ignore our discreet, sincere and honest questions was, in our view, disappointing."
He referred to Wilson's 2017 lawsuit against Bauer Media, the publisher of Australian magazine Women's Day, which she sued for defamation over a number of articles she said portrayed her as a serial liar. She was awarded a record $3.6 million for defamation, though the figure was later reduced on appeal.
On Sunday, as outrage spread over Hornery's column, Sydney Morning Herald editor-in-chief Bevan Shields wrote his own column entitled 'A note on Rebel Wilson' to express 'the Herald's opinion'.
"To say the Herald has 'outed' Wilson is wrong," he wrote. "Like other mastheads do every day, we just asked questions and as standard practice there was a deadline for a response. I hadn't made a decision on whether or not to publish and the Herald's decision on what to do would have been informed by a Wilson's response."
Wilson later responded to a Twitter thread from another journalist who said the episode was "pretty amazing."
"Thank you for your comments," Wilson wrote. "It was a very difficult situation, but I tried to handle it with grace."
In his apology on Monday, Hornery said: "I am truly sorry that Rebel has found this difficult. That was never my intention. But I see she handled it all with extraordinary grace."
"As a gay man, I am well aware of how deep discrimination hurts," Hornery said. "The last thing I would ever want to do is hurt someone else."
The writer also criticized him for appearing annoyed that Wilson had slapped him for his story by coming out on her own terms.
"In trying to tell the story in the story, what Private Sydney is doing, the tone of my column on Saturday was also wrong. I was wrong. I let my disappointment cast a shadow over the piece. That was not fair and I excuse me," Hornery wrote.
At the time of writing, Wilson had not publicly responded to his apology.
The original column has been deleted.