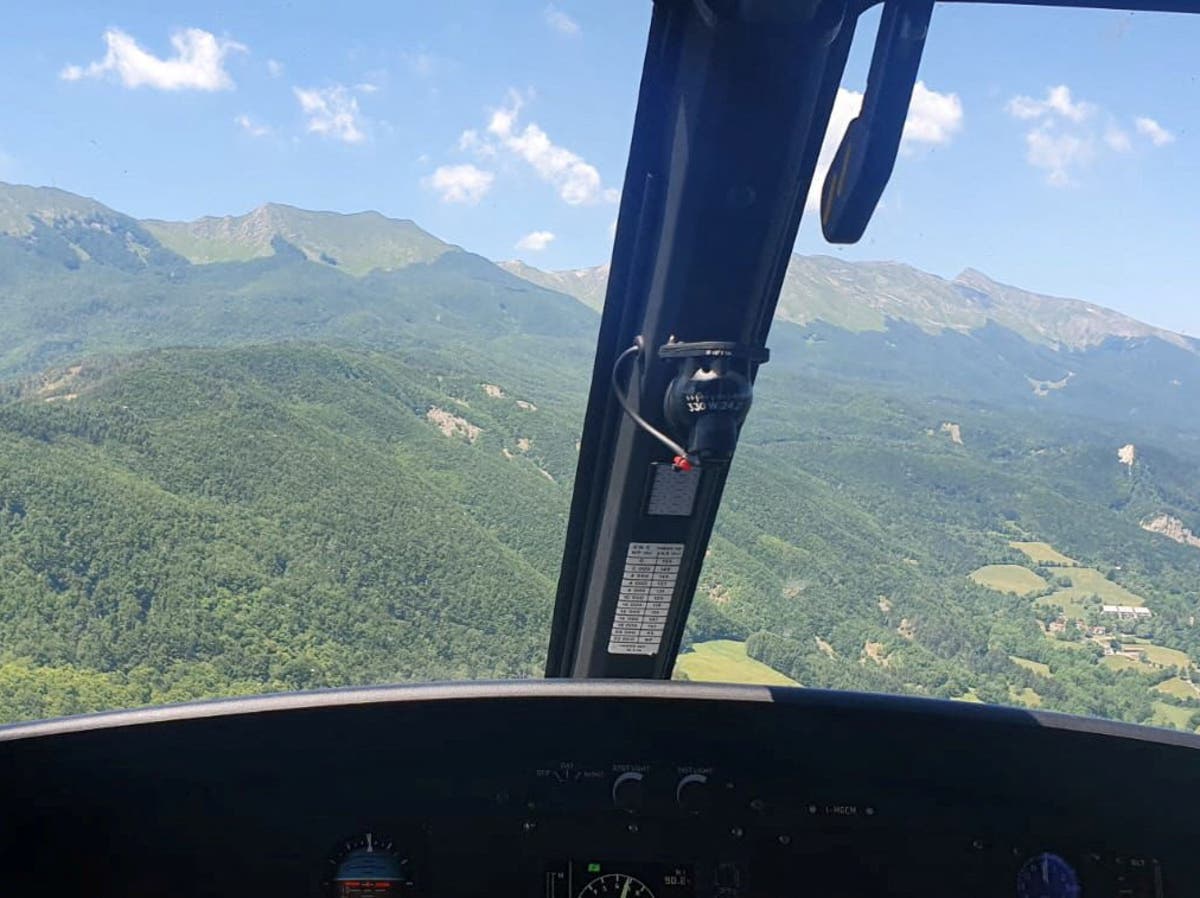 Seven people have been killed in a helicopter crash near Tuscany.
Eugenio Giani, the region's governor in central Italy, said the helicopter crashed into a mountain area on the border between Tuscany and Emilia Romagna on Thursday.
Search and rescue teams targeted Mount Cusna, at the top of the Apennines, on the border with Tuscany, on Saturday morning, he said.
Giani posted an update Saturday afternoon to confirm that five dead bodies had been found, before confirming that the remaining two had been found a short time later.
He wrote on Facebook: "No survivors in the tragedy of the missing helicopter that left Lucca on Thursday and crashed in the Apennines on the border with Tuscany.
"Our region expresses deep sorrow and condolences to the families of the pilot and the victims, seven in all.
"I would like to thank the hundreds of armed forces, law enforcement, firefighters, Alpine Rescue, Civil Protection, prefectures, municipalities and volunteers who continued the search non-stop for days."
The prefect's office in the city of Modena confirmed that rescuers had found the bodies of six passengers – four of Turkish and two of Lebanese nationals – who were on a business trip to Italy, as well as the Italian pilot.
The helicopter took off from Lucca in Tuscany on Thursday and was due to make the hour-long journey to the northern city of Treviso when it disappeared from radar screens after hitting bad weather over a hilly, forested area.
As part of the investigation into the incident, prosecutors have cordoned off the area where the remains of the helicopter were found.
The Italian Air Force Twitter account said in a message: "We have the coordinates, we went to the site and found everything burned. The helicopter is actually in a valley, near a stream."
The Turkish businessmen on board the plane were working for Eczacibasi Consumer Products, a subsidiary of the major Turkish industrial group Eczacibasi.
They attended a paper technology fair in Italy, the company said in a statement.
The helicopter was an AW119 Koala manufactured by defense group Leonardo, a person close to the case said.
The ANSA news agency reported that it was owned by transportation and aviation maintenance company Avio Helicopters, based in Thiene, in northern Italy.
Avio Helicopters was not immediately available for comment.
Additional reporting by Reuters