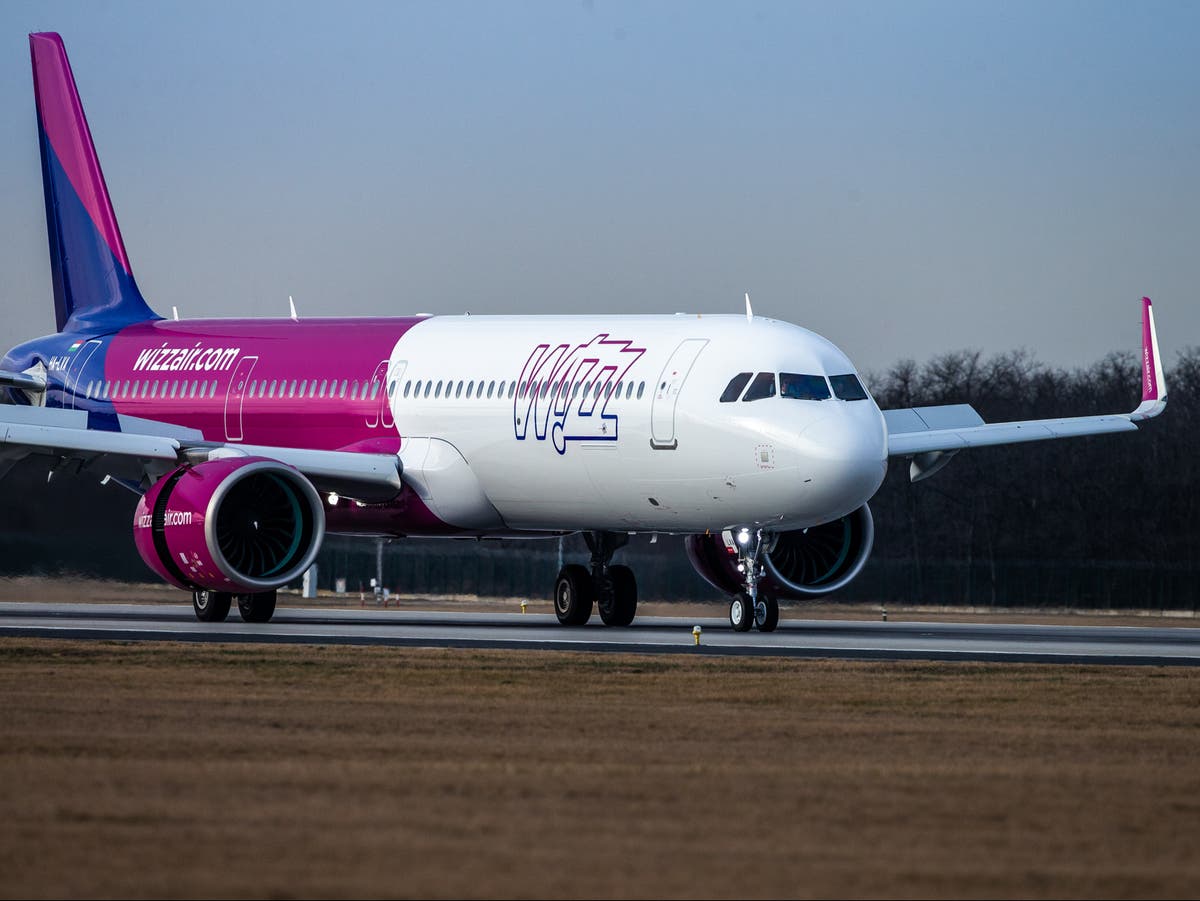 Pilot unions have reacted furiously after the boss of a giant budget airline told its flight crew that too many of them are reporting fatigue.
József Váradi, chief executive of Wizz Air, said in an internal video message: "As everyone goes back to work, I understand that fatigue is a possible outcome of the problems.
"But once we start stabilizing the grids, we also need to reduce fatigue.
"I mean, we can't run this business when every fifth person on a base calls in sick because the person is tired.
"We are all tired. But sometimes it's necessary to go the extra mile.
"The damage is enormous if we cancel a flight. It's huge. It's the reputational damage of the brand and it's the other financial damage, the transactional damage because we have to pay compensation for that."
The European Cockpit Association, representing 40,000 pilots, tweeted: "Alert insufficient safety culture! @WizzAir CEO encourages pilots to fly tired!
"It's like handing the car keys to a drunk driver."
The Twitter post called on the European Union Aviation Safety Agency (EASA) to intervene.
Martin Chalk, General Secretary of the British Airline Pilots' Association (Balpa), said: "I urge Mr Váradi to make it clear quickly that Wizz Air is doing the right thing by not flying when fatigued. feel, would fully support the safety of their passengers, crew and aircraft.
"I urge him to be as professional as his pilots in trying to eliminate cockpit fatigue."
A senior British aviation figure said: the independent: "I am shocked. Never seen anything like it."
A Wizz Air spokesperson said: "This clip has been edited based on a briefing from all employees on important business updates and the current challenges facing aviation. Supply chain issues affect all airlines, especially staff availability and wellbeing.
"Our crew unavailability was very low, at 4 percent. In this regard, there was talk of taking an extra step to keep nuisance to a minimum.
"What this doesn't mean is that security is at risk. Wizz Air and the airline industry are highly regulated and safety has and will always be our number one priority. We have a robust and responsible crew management system that meets the needs of our people and enables us to serve as many customers as possible in today's challenging environment."
The UK Air Navigation Order, as interpreted by the Civil Aviation Authority, says: "A crew member shall not fly, and an operator shall not oblige him to fly, if either has reason to believe that he is suffering, or is likely to suffer during flying, of such fatigue as to endanger the safety of the aircraft or of its occupants."
Wizz Air, based in Budapest, operates many flights to and from the UK – mainly to Eastern Europe, but with an increasing number of Mediterranean destinations. The main UK hub is Luton Airport.
Like its two bigger rivals, easyJet and Ryanair, Wizz Air has never had a fatal accident.